Hoegh LNG Partners Appoints New CFO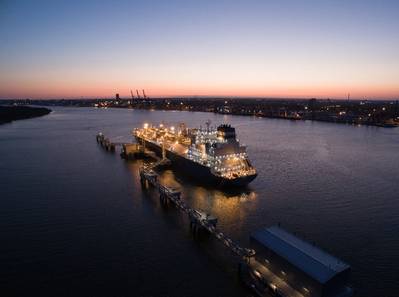 The floating liquefied natural gas (LNG) company Höegh LNG Holdings announced that Håvard Furu is appointed as new Chief Financial Officer (CFO) of Höegh LNG AS effective 1 March 2019.

The interim CFO, Steffen Føreid, will step down effective 1 March 2019 and will from then continue in his role as Chief Executive Officer and Chief Financial Officer of Höegh LNG Partners LP.

Håvard Furu comes from the position as CFO of law firm Wikborg Rein. Before that he was CFO in Western Bulk in the period 2009 to 2017 and was formerly employed by BW Gas as Assistant Director Strategy and Finance.

From 1997 until 2005 he held various positions within auditing with PriceWaterhouse Coopers. Mr. Furu holds a BSc Economics and Business Administration as well as being a Chartered Accountant from the Norwegian School of Business and Administration (NHH) in Bergen.

The President and CEO of Höegh LNG Sveinung J.S. Støhle said: "We are very pleased to welcome Håvard to the Höegh LNG team, as he brings with him very broad financial experience covering all relevant segments of the CFO role in the broader Höegh LNG group".

Støhle added: "On behalf of the Board of Directors and the group executive team, I would like to thank Steffen for his solid and proven contribution as our CFO since 2010 and for his assistance in ensuring a seamless transition as we welcome Håvard on board."

Höegh LNG operates world-wide with a leading position as owner and operator of floating LNG import terminals; floating storage and regasification units (FSRUs), and is one of the most experienced operators of LNG Carriers (LNGCs).

Höegh LNG's vision is to be the industry leader of floating LNG solutions. Its strategy is to develop the business through an extended service offering, with large-scale FSRUs as the main product, and focus on establishing long-term contracts with attractive risk-adjusted returns involving credible counterparts.