MSC Cruise to Homeport in China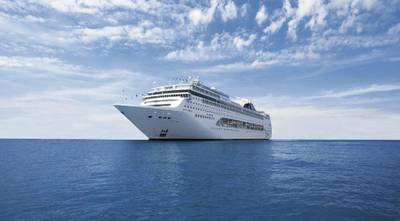 MSC Cruises has announced that the MSC Lirica will homeport in Shanghai to serve the Chinese cruise market, through a strategic partnership with CAISSA Touristic Group.
The 2,600 passenger MSC Lirica will home port in Shanghai from May 2016 following a 60-day round the world Grand Voyage, which leaves from Rio de Janeiro in
Brazil
on March 3.
After that voyage, the ship will homeport in Shanghai, maintaining a high percentage of native Mandarin speaking guest-facing crew and providing guests with all services in Mandarin. It will also offer popular as well as high-end Chinese cuisine as well as more traditional and popular entertainments.
MSC will become the fourth international cruise brand to market cruises to the Chinese. MSC is to become the largest mainstream cruise line to offer sailings from Cuba this winter.
"MSC Cruises has been present in China since 2010, successfully bringing Chinese guests to cruise on its ultra-modern fleet to its many global destinations and, especially, to
Europe
and the Mediterranean, where our distinctive product made us the number one cruise line across the entire Continent," said MSC Cruises CEO
Gianni Onorato
. "We are now delighted and excited that through this partnership we are taking our presence in China to the next level."
More in-depth details about how MSC Lirica's product and services are uniquely tailored to serve the needs of Chinese consumers will be announced at a press conference to be convened in Beijing in the coming weeks.
CAISSA Touristic Group is China's leading outbound tourism service provider, MSC said.