Crowley Adds Houston-Caribbean LCL Service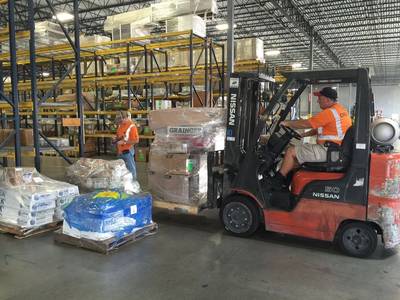 Starting July 1, Crowley Maritime Corporation will offer weekly, fixed-day, less-than-container-load (LCL) shipping services from Houston to 33 port destinations throughout the Caribbean Basin, the shipper announced today.
The new logistics service is designed to enhance supply chain options for those shipping directly into the Caribbean Basin from the West and Gulf Coasts of the U.S., Crowley said.
"Customers will be able to drop their cargo in Houston, and with our weekly, fixed-day service, have their cargo landed virtually anywhere within the eastern and western Caribbean, and
Central America
," said Mike Griglione, Crowley's general manager of logistics in Houston.
"No other logistics company is providing a weekly, fixed-day, LCL service like this to the Caribbean Basin from Houston," said Ken Black, Crowley's general manager of logistics in Miami, adding that it is just one facet to Crowley's suite of logistics services in Houston.
In addition to LCL transportation, Crowley offers custom packing options, cargo consolidation and deconsolidation, warehousing, distribution, cross-docking, freight forwarding, import/export documentation, last-mile delivery,
cargo insurance
and customs brokerage services for cargo of all types and sizes.