EPC Offshore Wins Hurricane Field Contract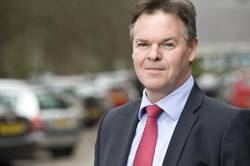 Project management contractor EPC Offshore has won a major contract to select the optimum concept for the development of Hurricane's Lancaster Field, one of the most significant oil discoveries in the West of Shetlands in recent years.
The year-long contract, worth approximately £2 million, is one of the largest projects the Aberdeen-based contractor has secured to date. Their first contract in the south-east of England, it will see EPC establish a dedicated team of specialists south of the border.
EPC will employ their project management led approach to concept selection, ensuring rigorous review of all options and selection of the optimum development scheme and associated contracting strategy for Lancaster.
Chief executive officer Keith Wallace said: "This is a fantastic opportunity for us. We conducted work for Hurricane during the early stages of field appraisal so we are delighted to have been chosen to select the optimum concept for developing this dynamic project."
"It will involve an integrated approach with our Aberdeen office supporting a newly created development team of engineers and technical specialists based within Hurricane's office in Surrey."
The Lancaster development is situated West of Shetland, with drilling at a water depth of around 155 metres. The first phase of the project is expected to run until the end of the year with FEED Engineering commencing in 2013.
"This is a very important project for us. We have a proven track record for delivering on major developments through our work on the Stella and Rochelle fields and this new partnership with Hurricane really cements our position as the people who turn opportunities into assets," added Mr Wallace.
"As we continue to grow and increase our portfolio, we are achieving some of our key strategic initiatives such as an increased market presence and increased service delivery for our clients."
Keith Kirby, Hurricane's chief communications officer, said: "We are delighted to be working with the
EPC team
. Their professionalism and expertise is invaluable in the development planning for Lancaster. It's great to see them integrating into our Eashing office so quickly and working so closely with us. This is an important element in Hurricane's development strategy."