Hutton's Unviels New Product Guide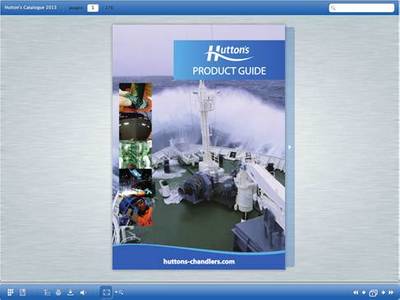 Hutton's, a U.K. ship supplier, will unveil its new Product Guide at this week's IMPA trade show in London from September 11-12, 2013.

The new Product Guide is available online, downloadable from the web and in electronic format on USB sticks – a clear sign that Hutton's is keeping up with the latest advances in technology and remains at the forefront of the U.K. ship supply industry.

Providing customers with an easy and accurate online ordering tool to assist with purchasing of specialist marine and technical related products, the new Product Guide contains:
276 pages of marine, maintenance and safety equipment
More than 10,000 items available for purchase
Fully electronic searchable application
Order sheets to enable orders to be placed accurately and to improve speed of supply
Technical data sheets containing essential technical specifications such as conversions, flange guides etc.
Hutton's Managing Director Alex Taylor said, "The website offers the ability to download the catalogue and save on a PC or handheld device – which is great for use on board ships where an internet connection is not always available."