Plantation Boat Mart Acquires Hydra-Sports Boat Co.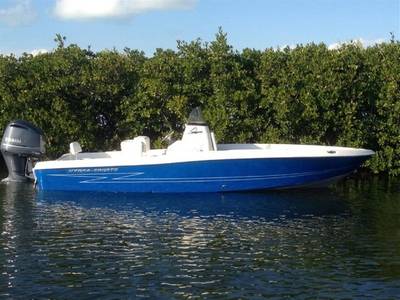 Florida boat dealers Plantation Boat Mart & Marina acquire Hydra-Sports Boat Company from M C B C Hydra Sports LLC (Master Craft Boat Company).

The new company is know as Hydra-Sports Custom Boats, LLC.

Poised to represent an entirely new concept within the boating industry, customers will be able to order their new vessels directly from the company's Islamorada and Palm Beach factory test centers and take delivery. Every model will be available on-site at the company's Florida Keys location and ready for sea trial.

"I am excited about the formation of Hydra-Sports Custom Boats and am proud to offer a premium level of customized service to our new and returning customers," stated Elias De La Torre III, CEO of Hydra-Sports Custom Boats and President of Plantation Boat Mart & Marina. "My family and I have spent thousands of hours on our own Hydra Sports and feel very passionate about the brand— making us in tune with our customers and their needs. Now we can engineer the boats with our customers at our test facilities, giving them a truly customized boat that is reflective of their lifestyle. Whatever they envision, we can make it a reality."

In addition to customization, Plantation Boat Mart & Marina only services the boats they sell. If a customer's boat breaks down, for example, Plantation Boat Mart & Marina will provide a loaner boat for them to use.

Plantation Boat Mart & Marina previously earned the prestigious National Marine Manufacturers Association's 5-Star Certified Dealership status. In 2010, Plantation Boat Mart & Marina became an equity partner in SeaHunter boats; a first of its kind move in the boating industry that has mutually benefited both organizations.