Hydraulic Piping Systems Expansion by Power Dynamics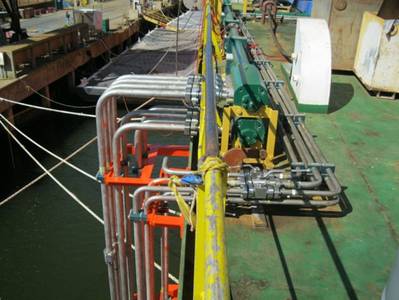 Power Dynamics LLC announces expansion of capabilities to include design, fabrication, and installation of hydraulic piping systems.

US-based at the Stennis Space Center, Miss., Power Dynamics LLC (PDI) is a leading manufacturer of hydraulic-driven equipment including winches, cranes, davits, pipeline tensioners, and power units.

No matter whether carbon steel or stainless, welded or weld-less, Power Dynamics says it can provide turn-key services for even the most challenging hydraulic piping job.
Company expertise includes: design services based on fluid power design standards, shop and field fabrication, site installation, hydro-testing, flushing, and qualification of completed product.