Hyperdynamics Offshore Guinea Exploration Project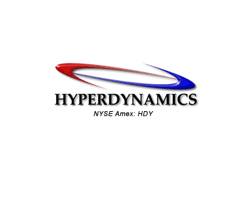 AGR Petroleum Services today signed a drilling contract, on behalf of Hyperdynamics Corporation (NYSE Amex: HDY), with Jasper Drilling Private Limited of Singapore to contract the drill ship Jasper Explorer for drilling in Hyperdynamics' concession offshore the Republic of Guinea. The Jasper Explorer is a modern Pelican Class self-propelled drill ship capable of operating in water depths up to 5,000 feet.

"The conclusion of a drilling contract with Jasper Drilling Private Limited is a crucial step in preparations for our drilling campaign. We are on track to spud the first well in the fourth quarter of this year offshore Guinea," said Ray Leonard, Hyperdynamics president and chief executive officer.

A copy of the drilling contract is included as an exhibit to a Report on Form 8-K to be filed concurrently with the U.S. Securities and Exchange Commission (SEC).
Source: Hyperdynamics Corporation