New Arctic Oil Spill Recovery Icebreaker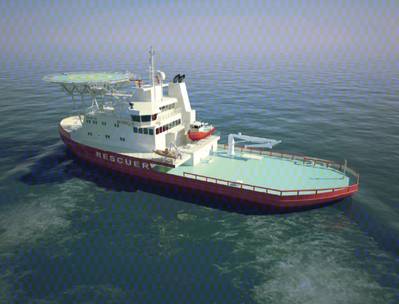 Aker Arctic Technology to introduce the 'Heavy Duty' oblique icebreaker project for Arctic operations (Aker ARC 100 HD) at upcoming expo.

With the awarding of drilling permits in the Arctic subject to increasing scrutiny, Aker Arctic Technology will be explaining the new concept ice-breaker during OTC 2013 in Houston, on Wednesday, 8, May 2013
The ARC 100 HD is a new advance on what is already recognised as a true design innovation to allow ice-going vessel operations in the harshest of environments. It is distinguished by its inclusion of new technical solutions covering oil spill response.

Formal launch coincides with the start of hull assembly work on the first vessel to be built to the ARC 100 concept for delivery to the Russian Ministry of Transport by early 2014.
Those attending this event in Houston will gain an overview of the project's objectives and the research behind it, an update on construction work at Kaliningrad's OJSC Yantar and Helsinki's Archtech yards, and insight into the concept's unique manoeuvring, ice management and oil recovery capabilities.