Russia's Vyborg Shipyard Signs Icebreaker Power Plant Contract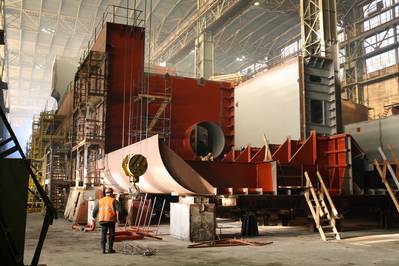 Vyborg Shipyard & Wärtsilä sign contract for delivery of main electrical power plant, main and harbour gensets for icebreaker project 21900М.


Vyborg Shipyard JSC is one of the largest shipbuilding companies of the North-Western Region of Russia with over 60-years' experience in shipbuilding. Since the Shipyard was founded in 1948 it has built more than 200 different vessels with deadweights up to 12,000 tons, in total with displacement of over 1,300,000 tons.

Wärtsilä, Finland Oy, is a leading international supplier of flexible power stations and marine electrical power installations. Active in Russia for at least thirty years, Wärtsilä has gained a strong market position due to its wide range of technically advanced solutions, products and services.