Star Software Implemented Aboard Universal Marine Bulkers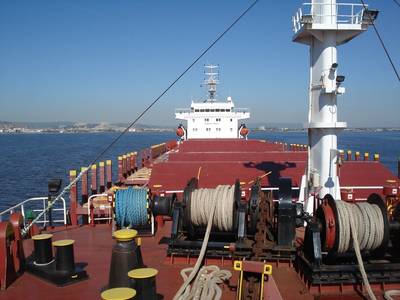 Container and bulk shipping company Universal Marine and MirTac, a provider of fleet management solutions, have implemented Star Fleet Management software onboard the new bulk carriers mv Pride and mv Star II.

Recently, a joint venture between Universal Shipping & Trading (part of the Universal Marine group) and NedNor, brought the relatively small bulkers mv Pride and mv StarII into service in bareboat charter to carry dry and break bulk along the coasts of the Atlantic.

Universal Marine will use the Star software to link the bulkers and office seamlessly, optimize maintenance, purchase, safety and crew planning, said MirTac, who built the database including setup of critical equipment, spare parts, procedures, job instructions and safety documents. The bulkers mv Pride and mv Star II are now fully compliant with ISM, ISPS, MLC and other customer requirements.