Improved Safety on the Great Barrier Reef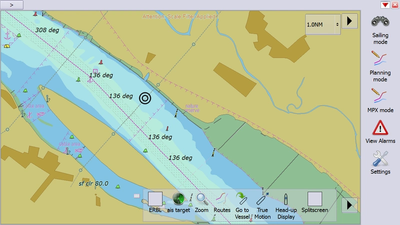 The German marine software company SevenCs has partnered with Australian software company VoyageBank to deliver state of the art Portable Pilot Unit (PPU) technology to 50 marine pilots charged with responsibility for keeping the Great Barrier Reef free of shipping disasters.

The three year deal, signed recently with Australian Reef Pilots (ARP), will bring high precision navigation, real-time monitoring, and centralised management of pilotage activities as part of the company's Pilotage Safety Management System (PSMS).

Simon Meyjes, Chief Executive Officer of Australian Reef Pilots, said "we are excited to have chosen SevenCs and VoyageBank to help us raise pilotage safety to a new level within the reef. Our new PPUs are tablet devices that connect our pilots to ship systems, business systems, and each other in ways that were impossible only a year ago. This investment in new technology will make a profound and immediate impact on shipping safety within the reef and further strengthen the quality of service ARP provides to its customers."

The new PPUs are touchscreen devices that run the SevenCs Orca Pilot G2 pilotage software. This high-precision navigation device was customised by SevenCs to suit the unique challenges of pilotage within the reef. In combination with its connectivity to VoyageBank this fully integrated and tailored approach makes the SevenCs PPUs different from all other solutions.

"Bringing together the knowledge of Voyagebank and SevenCs allows our customers to utilise modern technology at a whole new level", says Bjoern Roehlich, Sales Director of SevenCs.

Since navigational conditions around the world are not the same, SevenCs allows Pilot organisations to customise their software to utilise its full potential.

This may include production and updating of highly detailed vector charts, a leasing model for hardware, the integration of additional live data plus added value services such as Voyagebank. The bespoke and integral approach allows improving safety and increasing efficiency and quality within a pilot organisation at the same time.