Latest Texas City 'Y' Incident News: Port of Houston Remains Closed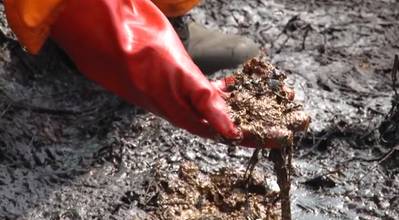 The Port of Houston remains closed as the Unified Command continues to assess the situation with oil in the channel to determine when vessel traffic can resume, advises the US Coast Guard.

There are 46 outbound vessels and 47 inbound vessels in the queue for transit in the Port of Houston. The Port of Texas City has 5 inbound and 3 outbound vessels in the queue awaiting transit. Once the channel has been determined safe to navigate, and transiting vessels will not spread oil contaminants, a prioritization list will be established to determine the entry order of vessels.
The Galveston Bolivar ferry has been given permission to operate and will be running between 7 a.m. to 7 p.m.

Experts from U.S. Fish and Wildlife and Texas Parks and Wildlife Department are responding with rehabilitation, husbandry and stabilization trailers staged along the Texas City Dike, Bolivar Peninsula and an identified rehabilitation location. There have been seven birds confirmed captured, seven deceased, and eight verified oiled, but not captured. The public is reminded to refrain from capturing any potentially affected wildlife and is urged to contact 1-888-384-2000 if oiled wildlife is observed. Reporting photos of wildlife can also be emailed to wildlife@co.galveston.tx.us.

More than 71,000 feet of containment boom have now been deployed on waters surrounding the incident site and along sensitive shorelines in the area. An additional 192,500 feet of boom has been staged for possible deployment and another 20,680 feet ordered.

Changing currents, winds and weather conditions have necessitated response officials to further extend oil recovery plans into the Gulf of Mexico and south along Galveston Island.

Approximately 27 response vessels are actively working to skim and recover oil with more than 539 personnel actively on-scene and another 218 responding in the incident command post.
Air monitoring continues throughout the general area, although readings have consistently shown no reason for health concerns.

The Coast Guard says that for interested in volunteering to help in the clean-up, a list is being developed. Please register at www.ctcac.us/go/mailinglist/4703/.
(Background: On March 22, 2014, the bulk carrier M/V SUMMER WIND and Kirby Barge 27706 collided in the Houston Ship Channel in the vicinity LT 26 near the "Texas City Y")