NMMA Hall of Fame Inducts Ralph Meloon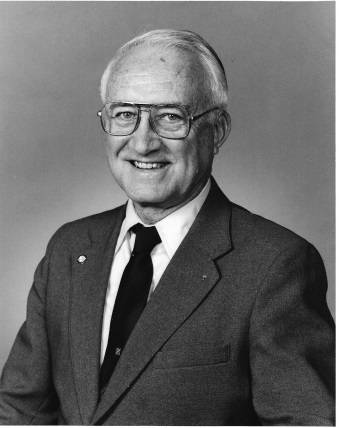 Son of Correct Craft Founder to be Honored During IBEX 2013 Industry Breakfast.

Ralph Meloon of Correct Craft will receive the National Marine Manufacturers Association's (NMMA) highest honor when inducted into the NMMA Hall of Fame. Meloon's career achievements and contributions to the recreational boating industry will be recognized during the 23rd annual International BoatBuilders' Exhibition & Conference (IBEX) at the show's annual Industry Breakfast on Tuesday, September 17 at the Kentucky Exposition Center in Louisville.

The NMMA Hall of Fame was established in 1988 and recognizes individuals who have, or continue to generate, substantial and lasting contributions toward the advancement of the marine industry. It honors individuals whose names and deeds are synonymous with the pursuit of quality, innovation and perfection within their respective spheres of expertise.

"Ralph has spent the past 80 years supporting the boating industry through his time at Correct Craft," said Mark Schwabero, President of Mercury Marine Group of Brunswick Corp. and NMMA chairman. "His work will leave an undeniable legacy and I'm honored to be announcing his induction into the NMMA Hall of Fame."

Ralph C. Meloon, Sr. was seven years old when his father, W.C. Meloon founded Correct Craft in 1925, and he has spent his life operating, building and selling boats. Today, at age 95, Ralph continues to be instrumental to Correct Craft's success, promoting boating around the world and helping to build Correct Craft and Nautique as premier brands for water ski and wakeboard enthusiasts worldwide.

Ralph has seen Correct Craft through many challenges and helped it capitalize on numerous opportunities. He helped the company survive the Great Depression by traveling through the eastern United States with his father and brothers, thrilling customers with water toboggans, water skis, aquaplanes and gliders while offering 10 and 25 cent boat rides to pay expenses. During World War II, Correct Craft worked to build 400 storm boats in less than three weeks for the military, earning the company the Army and Navy "E" Award, an honor presented to a company for excellence in production of war equipment.

Ralph held numerous executive positions at Correct Craft including President, Executive Vice President, Treasurer and Secretary. He was named Chairman of the Board in 1975, a position he held until retiring in 2002, and currently serves as Chairman Emeritus. Under Ralph's leadership, the company developed numerous innovations. Correct Craft was the first boat company to transport boats on trailers rather than train, to include pylons, and incorporate a swim platforms and tracking fins in its boat designs. Under his watch the company established the first water ski team, introduced Ski Nautique water ski boats, Air Nautique wakeboard boats, the Total Wake Control hull and the Smart Pod 2000 dash pod.

During his career, Ralph has visited 85 different nations promoting Correct Craft and boating. While his success overseas is impressive, it is just one of his many contributions. He developed Correct Craft's Midwest and West Coast territories and in 1994, Ralph, his brother and nephew received the Award of Distinction from the American Water Ski Educational Foundation for their leadership and support of the sport of water skiing.