ABS Hosts Industry Leaders in Athens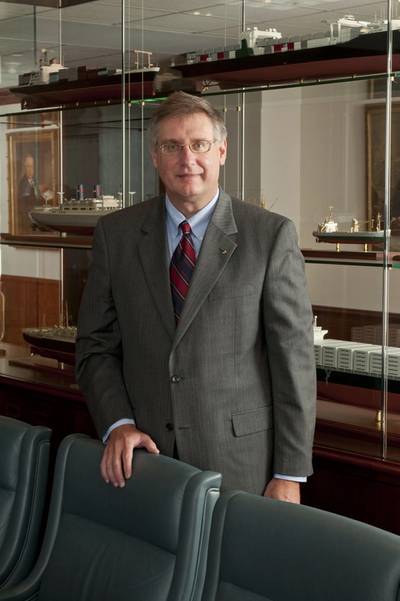 "As the recognized classification leader in Greece, we bring together the best and brightest industry leaders for transparent, robust and engaging conversation related to key industry issues," said ABS Chairman, President and CEO
Christopher J. Wiernicki
. "The ongoing and collaborative dialogue with industry is important for ABS as we lead class into the future."
The committee meeting provides a forum for ABS Members, including owners, operators, owner associations and other industry representatives to come together with ABS leaders to address technical, operational and regulatory challenges.
During the meeting, Wiernicki provided a global industry outlook on the shipping and shipbuilding landscape, discussing the role of technology, data and digitization in the future of class.
Industry challenges and ABS technology leadership on issues, such as air emission requirements, including the impending 2020 sulfur cap, the EU MRV regulation and observations on energy efficient designs were areas of interest at this year's meeting. Special insight regarding the 2020 sulfur cap and the effect on ship owners was provided by The International Bunker Industry Association.
In February 2017, ABS gained accreditation from the Hellenic Accreditation System (Greece's National Accreditation Body), making it the first class organization accredited to perform EU MRV assessments and demonstrating our recognized leadership as the technical connector that helps industry navigate complex operational and environmental regulatory challenges. Through the recently launched NS Voyage Manager software, owners and operators may use the cloud-based subscription application to facilitate compliance with a range of environmental regulations, including EU MRV.
"The discussions and comments that our members brought to the meeting are invaluable," said ABS Senior Vice President of the Europe Division Vassilios Kroustallis. "We greatly value the collaboration with our Hellenic Committee which helps to sharpen our focus on industry needs and priorities."