AUS40 Propels ECOUREA into Marine Industry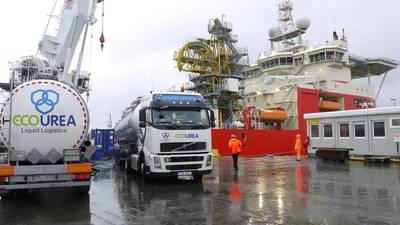 ECOUREA, manufacturer of AUS40, known as Marine Urea, is entering the marine markets. The liquid is used to reduce emissions, known as Selective Catalytic Reduction (SCR) systems for marine diesel engines. This technology recently began its incorporation into the marine sector.

ECOUREA internationally distributes from over 23 of its production sites, supplying businesses with marine vessels that have installed the new SCR technology.

The company offers competitive rates and modified solutions to meet customer requirements. ECOUREA owes this ability in part to its relationship with parent company and logistics firm, Streamline Shipping Group Ltd.

Streamline manages ECOUREA'S logistics, offering international coverage, as well as second-to-none reliability for their customers. A high company priority is to make sure deliveries are made quickly and efficiently for vessels that don't come into port long.