SBG Systems Adds Dual Antenna GNSS Inertial System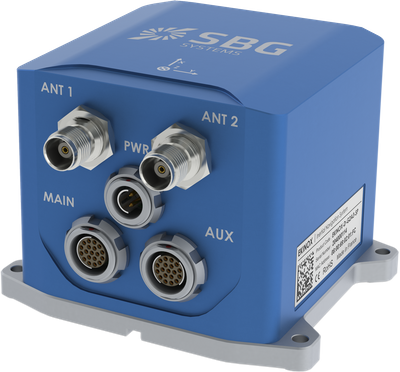 SBG Systems adds a new inertial system to its Ekinox Series. With integrated Dual Antenna GPS + GLONASS receiver, the Ekinox-D is a ready-to-use Survey Grade inertial navigation system which provides consistent true heading (0.05°).

The Survey Grade Ekinox-D is a high performance inertial navigation system which embeds a Dual Antenna L1/L2 GNSS receiver to deliver more robust heading and position, while increasing satellite reception availability. Ekinox-D is an integrated system. GNSS data and inertial information are fused by an Extended Kalman Filter (EKF) to improve data integrity. This computation allows the system to achieve 0.05° Roll, Pitch, and True Heading; 5 cm Heave; and 2 cm RTK GNSS position.

All-in-one Solution for High Demanding Applications
Instead of mounting separately GNSS receiver and inertial systems on your boat, car, or plane; just install the Ekinox-D and connect it to your system (e.g. camera, SONAR, LiDAR, etc.). With its 8 GB data logger and its high output rate (200 Hz), Ekinox-D joins simplicity and performance for applications where robust heading is required such as Surveying and Hydrographic applications, Unmanned System Navigation, Car testing, etc.

The IP68 Ekinox Series features a selection of MEMS sensors, an advanced calibration procedure, and powerful algorithm design.