ABB Unveils Innovation to Increase Green Energy Efficiency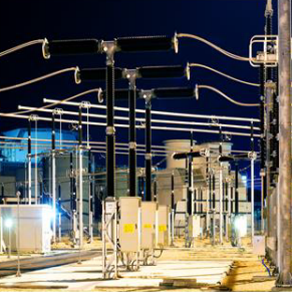 Swiss engineering group ABB has developed technology that can double the power flow of underground cables, making it cheaper to integrate electricity into the grid from distant offshore wind farms.

The innovation means a single high-voltage direct current (DC) cable can now transmit up to 2.6 gigawatts (GW) of power -- enough energy to power two million homes, or serve the electricity needs of Paris, ABB said on Thursday.

Being able to pump more power through underground cables should make it easier to transmit electricity through densely-populated or environmentally-protected areas and even reduce the need for unsightly overhead power lines, said Claes Rytoft, ABB's chief technology officer.

He also hopes the new cable system, which uses a new polyethylene insulation material, can be deployed underground or beneath the sea, will encourage utility customers to invest in more big-ticket renewable energy projects due to lower installation costs.

"Germany is installing a lot of offshore wind farms at the moment with a typical capacity of 1 GW. This means for every GW they have to install a separate cable system to the shore," Rytoft said in an interview.

"With this technology they have the option to connect two offshore wind farms and only have one cable to the mainland."

Rytoft sees a further application in long-distance power corridors, such as Germany's "SUED.LINK" project, announced in February, to carry surplus wind energy from northern regions to the industrial heartland of Baden-Wuerttemberg in the south.

ABB, which makes products used by oil, mining and utility companies, hopes Germany's shift to renewable energy as it weans off nuclear power will help drive demand for green energy.


Green Power Grids
Its latest technological achievement follows on from the development of a circuit breaker two years ago that makes it easier to send electricity through high-voltage DC lines into the grids that link power stations to consumers.

While Rytoft conceded this latest development was more "incremental" than the high-voltage DC circuit breaker, he believes it will help pave the way towards what ABB hopes will be a multi-billion dollar market for DC grids.

Conventional grids use alternating current (AC), but it is less efficient at transferring power over long distances and less compatible with some forms of renewable power generation.

AC and DC power have been at odds since their proponents, Nikola Tesla and Thomas Edison, battled for supremacy in the new technology over a century ago.

Edison even electrocuted an elephant to highlight the dangers of Tesla's AC power, but his rival's system took off because it could transmit electricity further. At the time, DC power couldn't carry power beyond a few city blocks.

High voltage DC can transmit 30 to 40 percent more energy than conventional overhead lines carrying alternating current, making it a better for bringing power from distant sources.

ABB said its new 525 kilovolt high-voltage DC cable system could now reach distances of 1,500 kilometres (932 miles), up from less than 1,000 km.

"The two inventions put together make it more feasible to build a DC grid," Rytoft said.

(By Caroline Copley, Editing by David Evans)