Insights: The Rest of the Story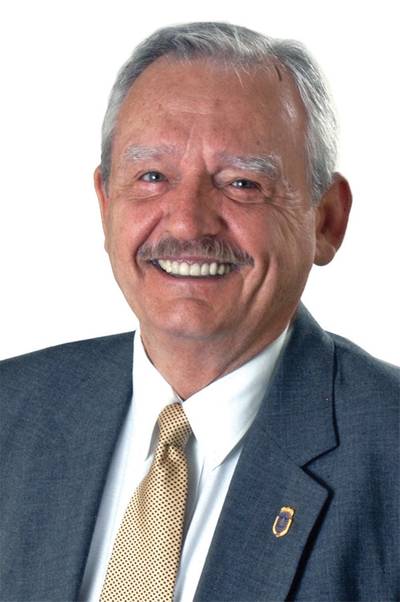 No Foreign 100% Scanning of In-bound Cargo Containers
While some call it a long road to nowhere, the outcome was predicted, and the security of the U.S. with respect to supply chain vulnerabilities is still weak. Here's where we are now.

Scanning 2006 – The U.S. Law
In December, 2007 I wrote an article critical of the federal requirement of 100% scanning required by the SAFE Port Act signed into law in October 2006. The SAFE Port Act stated:
I stated then and I state today: with respect to scanning, once a container arrives, it is simply too late. Our ports and nation would be at risk. To demonstrate this vulnerability, a shipping container carrying only 16 ounces of explosives was detonated by triggering it with Customs and Border Protection's (CBP) own RFID technology used in our ports at this time.

"SCANNING CONTAINERS.—Subject to section 1318 of title 19, United States Code, not later than December 31, 2007, all containers entering the United States through the 22 ports through which the greatest volume of containers enter the United States by vessel shall be scanned for radiation… (Section 121). Additionally, the Act says that scanning must detect …shielded and unshielded nuclear and radiological material (Section 231).
Scanning 2007 – Another U.S. Law
One year later, in an attempt to move the scanning to a location outside our territory, a new law was passed. On 3 August 2007 the United States enacted the Implementing Recommendations of the 9/11 Commission Act of 2007. This Act legislated that by July 1, 2012, 100% scanning of U.S.-bound maritime cargo be done abroad. In 2007, I said that legislating that a foreign nation obey our law, and bear the cost of doing so, was ridiculous. As a nation, we cannot or should not mandate another nation to provide the means for or perform the function of scanning U.S. in-bound containers in their ports for our purposes. There is an obvious issue of sovereignty and a foreign nation's right to decide what steps to take within its sovereign territory.
I also claimed that the level of technology available to do the scanning was unavailable and likely not to be available by July 1, 2012. U.S. ports utilize PVT (short for a plastic) portal machines that are very good at detecting radiation from materials such as ceramic tile but not highly enriched uranium or shielded uranium.

Scanning 2008 – CBP Statement
In 2008, Jay Ahern, Deputy Commissioner of CBP, disagreeing with the mandated July 2012 date, suggested that 100% scanning should be limited to high-risk trade corridors. However, as a result of pilot programs at operational at ports in Honduras, Pakistan, the United Kingdom, and certain terminals in Hong Kong, South Korea, Singapore and Oman, a number of significant operational, technical and diplomatic challenges associated with 100 percent scanning were identified:
• sustainability of the scanning equipment in extreme weather conditions and certain port environments;
• varying and significant costs of transferring data back to the National Targeting Center in real time; and
• re-configuring port layouts to accommodate required equipment without affecting port efficiency.

As a result, Ahern said CBP believes that the resource commitment required to achieve 100 percent scanning at the more than 700 ports shipping to the U.S. … could be more appropriately directed towards other cargo and passenger venues that present an equally real threat, but where current security programs are less developed.
Also in 2008, a Government Accountability Office report argued that the statutory requirement for 100% scanning of U.S.-bound container cargo by 2012 could threaten efforts to fashion international supply chain security standards and may actually provide a lower level of security than the current risk management approach.

2009 – Secretary of Homeland Security Testimony
In her, "Transportation Security Challenges Post-9/11" testimony before the Senate Commerce, Science and Transportation Committee, Secretary Napolitano stated Technology doesn't exist right now to effectively and automatically detect suspicious anomalies and cargo. This makes scanning difficult and time-consuming. Available technology is also limited in their ability to see accurately through very dense cargo and density often can be the measure of something being disguised. Other challenges are logistical. Many ports do not have a single point through which most of the cargo passes, which means that 100-percent scanning would either severely slow trade or require a redesign of the port, something I said two years earlier.
Additionally, she added: … the costs of 100-percent scanning are very steep, especially in a down economy. DHS equipment costs alone would be about $8 million for every one of the 2,100 shipping lanes at the more than 700 ports that ship to the United States. So therefore, DHS is compelled to seek the time extensions authorized by law with respect to the scanning provision. Thus, DHS will continue to build a layered approach to maritime cargo security, collecting advanced information on cargo entering the United States like … who has it, where it's going, who may have had access to it, so that we can focus on higher-risk cargo. Once DHS ensures that a company has put strong security measures in place, it will we focus on higher-risk shipments. She concluded: … we need to address the security of maritime cargo through a wider lens: how to mitigate the threat against all potential pathways including, metaphorically, the other doors, the windows and the chimney.

2010 – The Death Knell
In February, 2010, the European Commission released its staff working documents that set forth the EU's position and decision with respect to 100 % scanning. The EU objected to implementing 100% scanning and highlighted its consequences if implemented:
• A total of €430 million would be required for investments for scanning and radiation detection including significant changes in infrastructure to create space for extra facilities for ports and terminals involved in US bound container traffic.
• Operational costs in European ports would rise by more than €200 million annually, including expenditure for 2200 extra staff.
• Direct transport costs of US-bound consignments would increase by about 10%...
The 100% scanning requirement could lead to a loss of some €10 billion for the EU and US combined. Further rough calculations suggest that the worldwide loss due to the scanning law could be in the order of €17 billion. Moreover, if, following the US model, 100% scanning were replicated on a world scale to address the 'bomb in the box' as a worldwide threat, the annual welfare loss for the world might reach €150 billion.
In the absence of a convincing demonstration that 100% scanning at export will produce significant global supply-chain security benefits, incurring such costs is not justified.
In effect, the EU said no. It would not comply with U.S. unreasonable demands on sovereign nations and trading partners. Therefore, the congressionally mandated July 2012 deadline for the implementation of 100% scanning will not be met.
The consequences are that the United States has today include:
• scanning system at its ports that is technologically-challenged, especially with respect to detecting shielded highly enriched uranium (HEU);
• an RFID system used by CBP that can trigger a catastrophic explosion;
• an ACE (Automated Commercial Environment System) that perpetuates the concept of "let's pretend" we know what's in the container;
• a Container Security Initiative (CSI) program that is limited in scope and doesn't really work;
• a transshipment system of foreign seaports where security barely exists and where even previously scanned containers can be compromised and reloaded aboard ships destined for the United States;
• a layered approach to security that is clearly better than nothing; and
• the refusal to promote the use of existing off-the-shelf container security devices (CSDs) and sensors that would do what 100% scanning was supposed to do.
DHS continues to be out of touch in the maritime and land conveyance global supply chain security area. Why?

(As published in the 4Q edition of Maritime Professional - www.marinelink.com)