PPG Notes 1,000th SIGMACARE PLUS Installation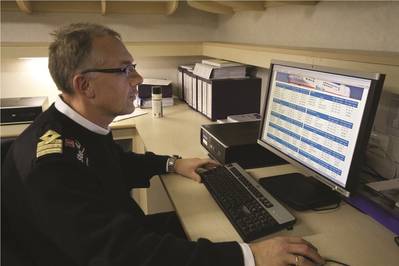 PPG Protective and Marine Coatings celebrates 1,000 installations of SIGMACARE PLUS; adds multi-language and offline functionality to unique shipboard management system.

PPG Protective and Marine Coatings (PPG) has reached a milestone in helping its customers manage their coatings onboard ship, installing its SIGMACARE PLUS system on 1,000 vessels. PPG was the first to offer an online shipboard maintenance tool for its paints and coatings and has continued to refine the product since launch in 2011. The latest release of SIGMACARE PLUS also features 'offline' functionality to accommodate vessels with limited internet access at sea.

In addition, onboard maintenance charts are now available in 12 languages. The next language to be added is Mandarin, due for release later in 2013. SIGMACARE PLUS was specifically designed to simplify onboard coatings management for individual vessels and large fleets. SIGMACARE PLUS lets owners, vessel managers and crew members organise coatings management, eliminating the complications associated with onboard maintenance.
Sijmen Visser, Global Marketing Manager M&R, PPG Protective and Marine Coatings, said: "Managing coatings onboard a vessel can be quite complex. Keeping track of what coatings to use and where to apply them, of which colour and mixing ratios , means giving the crew a system that is clear, easy to understand and which will improve the overall quality of onboard maintenance. SIGMACARE PLUS is all about taking away the complexity in managing all coating-related activities for a fleet. We believe the simpler and clearer something is, the better it will work."

SIGMACARE PLUS includes a unique inventory control and product ordering system, allowing vessels to place stock inquiries whilst at sea. It offers the ability to create simple, clear maintenance charts that can be printed out and used in the vessel's paint locker. SIGMACARE PLUS enables owners, managers and crew to better organise coatings management onboard ship.

Users have a complete list of PPG products and where they are available world-wide. The system allows for the inclusion of new building specifications and dry docking reports to streamline product delivery and service. Users can easily create tailored maintenance charts for specific vessels which can be printed and used as an easy-to-follow point of reference in the vessel's paint locker.

"SIGMACARE PLUS means that our customers can benefit from streamlined product delivery and service. Orders can be controlled more effectively and placed while at sea if required with a dynamic map showing which ports and products are available in real time," adds Mr Visser. "The paint inventory and the paint locker become better organised and the crew also work more safely because they can watch training videos on coatings application."
SIGMACARE PLUS has received consistently positive feedback from users. Crew members in particular report that it is easy to work with, finding the maintenance charts a benefit in working with the correct products in the right vessel areas.