E Instruments Introduces 7899 Combustible Leak Detector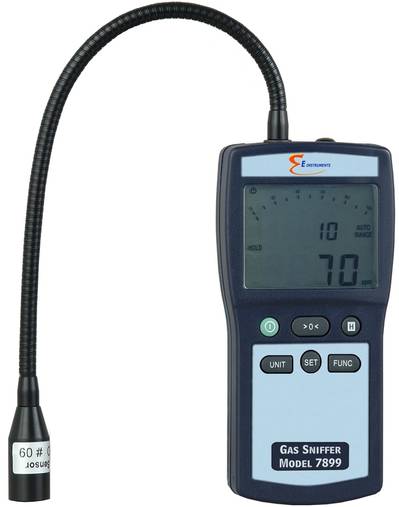 Combustible Gas Sniffer & Portable Combustible Leak Detector.
The BRAND NEW Model 7899 Gas Sniffer is a portable, rugged & VERY easy-to-use leak detection tool ideal for any HVAC Professional. The 7899 is equipped with a highly sensitive tip to Pin-Point small leaks of any Combustible gases & Hydrocarbons from piping and/or appliances. (Natural Gas, Methane, Propane, Butane, LPG, etc.).

The 7899 Gas Sniffer Includes:
Economical, Hand-Held & VERY Easy to Use!
11" Fully Flexible Probe for Hard-to-Reach Places
Auto Zero-Drift Adjustment
LARGE Visual LCD and Bar Graph Display
Audio Alarm
HOLD Function
Readings in PPM, %vol, %LEL
Range: 0 to 10,000 ppm
Quick Response Time

Website: www.E-Inst.com