IslaLink Deploys Infinera Intelligent Transport Network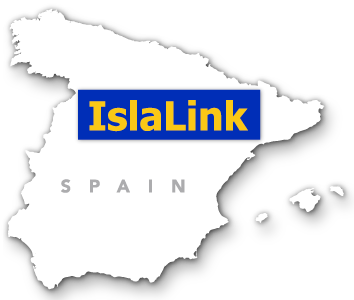 Infinera, provider of Intelligent Transport Networks, announced that IslaLink S.A. has deployed the Infinera DTN-X packet optical transport networking platform across its submarine network. The Infinera Intelligent Transport Network, featuring the DTN-X platform, enables IslaLink to differentiate its services and manage costs as it scales network capabilities.

IslaLink operates submarine fiber optic cables between the Balearic Islands and the Spanish mainland. With the Infinera Intelligent Transport Network, IslaLink can provide operators connection between mainland Spain and the Balearic Islands, rapidly delivering 10 and 100 Gigabit Ethernet services.

Infinera provides IslaLink with an Intelligent Transport Network featuring the only commercially available single-card 500 gigabit per second (Gb/s) FlexCoherent super-channel solution, which is based on Infinera's widely deployed photonic integrated circuits. These 500 Gb/s super-channels are engineered to enable IslaLink to scale to terabits of transmission capacity, integrating DWDM optical transmission in a single platform that are designed to be capable of supporting up to 12 terabits per second of non-blocking OTN switching as their traffic requirements grow in the future. Infinera's intelligent software, combined with this converged platform, automates network operations to reduce both operational cost and service delivery times.

"This submarine cable connection is a critical route for us requiring high capacity 100G technology with OTN switching and extensive Raman technology," said Ross Mullins, IslaLink COO. "The Infinera Intelligent Transport Network was an ideal solution for this network based on its super-channel technology, terabit switching capability, ease of operation and high reliability."

"The Infinera Intelligent Transport Network provides IslaLink a submarine solution that is designed to accommodate the requirements of their cable and delivers on the capacity demanded by their customers," said Chris Champion, senior vice president, EMEA sales. "We are pleased to work with IslaLink to deploy the DTN-X platform on this network."