Drug Interception at Red Hook Container Terminal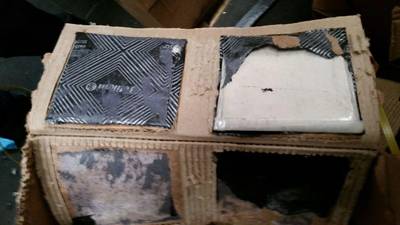 Approximately 121 pounds of heroin and eight pounds of cocaine were discovered in a shipping container of vegetables that was moving from Ecuador to Miami, Fla. through the Red Hook Container Terminal in Brooklyn, N.Y.
During a routine container inspection on January 7, U.S. Customs and Border Protection (CBP) K-9 officers discovered 257 boxes that contained a combined 970 packages that contained a light brown powdery substance. A field test of the substance proved positive for heroin. CBP officers also discovered 58 packages containing a white powder that tested positive for cocaine.
In total, the seized heroin was worth an estimated street value of more than $3.5 million, and the cocaine an estimated $135,000.
The illicit drugs were seized and turned over to agents from Homeland Security Investigations. No arrests have been made, and the investigation will continue.