ChartWorld International Launches "ACES"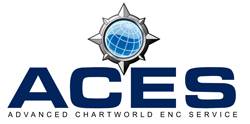 Based on the market leading Admiralty ENC chart data set from the UKHO, ChartWorld International is delighted to launch ACES, its new SENC ENC data service for professional mariners whose ECDIS or ECS navigation systems are based on the SevenCs EC2007 Kernel as used by a number of leading OEMs – including ChartWorld's own eGlobe® ECDIS.

ACES charts load much quicker than standard S.57 ENCs. For example, the loading time for a set of ENCs in SENC encrypted ACES format was only three to six minutes compared to approximately 60 minutes for the same set of native ENCs encrypted in S.63 format to be loaded into an ECDIS using the SevenCs Kernel.

ChartWorld is one of only a few organizations in the world certified to deliver ENCs in SENC format. With ACES we introduce a market leading new data product which will enable shipping companies to benefit from dramatically reduced loading time, easier installation routines and less data transfer.