Horizon Lines Promotes Alherd Kazura to VP International Services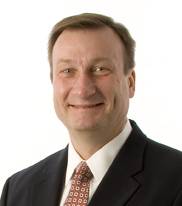 Horizon Lines has promoted Alherd Kazura to the New Position of VP International Services
Horizon Lines, Inc. (NYSE: HRZ), the nation's leading domestic ocean shipping company, today announced that Alherd Kazura has been appointed to the new position of Vice President of International Services. Mr. Kazura will report to Brian Taylor, Executive Vice President, Chief Operating Officer and Chief Commercial Officer of Horizon Lines, Inc.


Mr. Kazura was previously Vice President International Planning and Development at Horizon, where among other responsibilities he led the transition team that established the carrier's Five Star Express (FSX) trans-Pacific service in December 2010. As VP of International Services, Mr. Kazura will take overall responsibility for the FSX service, which calls Shanghai, Ningbo, Los Angeles, Oakland and Apra Harbor, Guam.

"Alherd's experience establishing the FSX last year, together with his finance and business development background, makes him well-suited to tackle the challenges of our trans-Pacific operation in a very competitive market environment," Mr. Taylor said.

"We have a great team operating the FSX in China, Guam and the United States, and I am excited to take on this new responsibility," Mr. Kazura said.

Mr. Kazura brings nearly three decades of experience to the new role. After spending the first six years of his career working for cruise line operators, Mr. Kazura joined Sea-Land Service, Inc. in 1989. He has held positions of increasing responsibility at Sea-Land and Horizon Lines in various areas of the business, including corporate strategy, finance, business development and operations.