Hydro Group Reports International Growth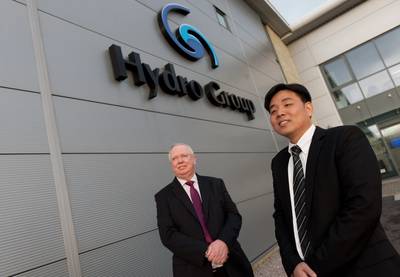 Aberdeen-based Hydro Group Plc, a global design and manufacturer of underwater cables and connectors for subsea, underwater, topside and onshore applications, sets sights on further international growth with opening of new Singapore office.

Singapore currently represents Hydro Group's second largest export market, with the Group identifying more than £1million of potential sales in the region per year.

The new office will support Hydro Group's increasing presence in Southeast Asia and offer its range of subsea optical cables, electrical cables and connectors to the wider energy and defense markets in the region.

Headquartered in Aberdeen, Hydro Group currently employs approximately 80 staff and saw turnover rise from over £5million in 2011 to over £6million 2012.

In recent years, oil and gas has accounted for more than 60% of the Group's sales and consolidating its position will facilitate development of stronger links with the energy sector in Southeast Asia.

Malaysia has the 21st largest crude oil reserves with total domestic reserves estimated to be 20.9 billion barrels of oil equivalent; Malaysia and Indonesia combined produce approximately two thirds of the annual U.K. and Norway oil and gas output.