Interstate Plastics Supply NOAA Reef Monitoring Materials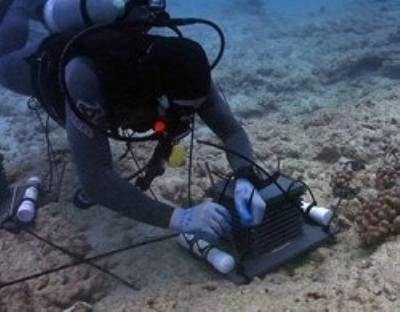 Interstate Plastics has been chosen by the National Oceanic and Atmospheric Administration, or NOAA, as their primary supplier of PVC plastics for use in Autonomous Reef Monitoring Structures, commonly referred to as ARMS.

ARMS mimic the complexity of coral reefs to attract and collect colonizing invertebrates and provide a systematic, consistent, and comparable method to monitor cryptic reef diversity. ARMS enable researchers to obtain information using molecular techniques, particularly for small, cryptic organisms that constitute the bulk of reef diversity. Interstate Plastics has provided material for ARMS globally, reaching locations including Hawaii, Curaçao, Okinawa, Japan and Indonesia.

NOAA, in collaborating with a multitude of institutions for oceanic research, has utilized Interstate Plastics' material in ARMS for the UCLA Department of Ecology and Evolutionary Biology, the Smithsonian Institution, the US Embassy in Indonesia and Hawaiian Institute of Marine Biology. More than 500 Autonomous Reef Monitoring Structures have been deployed throughout the Pacific, Indian, and Atlantic Oceans.

A continued partnership between the National Oceanic and Atmospheric Administration and Interstate Plastics paves the way for further future oceanic research, which has far reaching benefits for improving understanding and stewardship of the environment, as well as assessing and predicting the changes of these systems over time.

Interstate Plastics works hand in hand with manufacturers to provide the expertise needed to assist engineers, designers, and fabricators a myriad of industries.
http://www.interstateplastics.com/