TEN CEO Tsakos Tapped to Lead INTERTANKO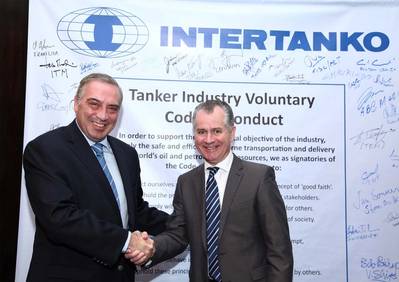 INTERTANKO announced that when its Council of Members met this week in Dubai it elected Nikolas Tsakos – President and Chief Executive of Tsakos Energy Navigation – as Chairman, succeeding Graham Westgarth who steps down after five years in post.

"The last five years of leading the independent tanker owners have been both rewarding and challenging," said Westgarth. "The industry has been through one of the worst recessions in recent history, while at the same time we have had to deal with the scourge of piracy and a plethora of new legislation."
Tsakos intends to continue the work started by Westgarth in shifting the focus of INTERTANKO more towards commercial sustainability while retaining its emphasis on technical and operational issues.

"Graham has been a charismatic leader during the tanker industry's unprecedented downturn," said Tsakos. "I am honored to take over from him at a time when INTERTANKO's role in today's challenging environment is more prominent than ever. Operational excellence and environmental protection together with commercial sustainability will continue to be the Association's main goals."