Aker Focuses Deepwater: Sells EQT Well Intervention Business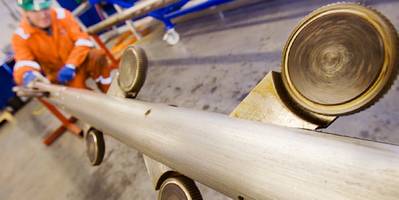 Aker Solutions is to sell its well-intervention services business area to EQT, a Swedish private equity fund, for an enterprise value of NOK 4 billion.
"The sale is part of a strategy to increase our focus on the deepwater and subsea oil-services markets, where Aker Solutions is well-positioned," said Øyvind Eriksen, executive chairman of Aker Solutions. "The well-intervention services business has limited synergies with the rest of the company and will be better able to develop its full potential with EQT as the owner."

The agreement includes an earn-out provision where Aker Solutions will receive 25 percent of any internal rate of return exceeding 12 percent a year on EQT's equity investment. Aker Solutions will book a gain before any earn-out of between NOK 1.8 billion and NOK 1.9 billion from the transaction, which is predominantly structured as a share sale.


Aker explain that the EQT business provides services that optimise flows from oil reservoirs. It is strongly positioned within wireline tractor services, which are used to transport well-intervention equipment along horizontal wells, as well as coiled tubing. Its main markets are in the UK and Norway.

Aker Solutions will remain involved in the development of the well-intervention services business through board representation. Rolf Leknes, who heads the division, will on completion of the transaction remain with the business for a limited period and in a different capacity to ensure a smooth hand-over to the new owner.