Marine Waste Compactor Introduced by Uson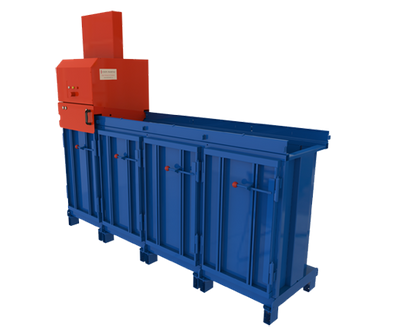 Uson Marine introduce the latest generation of their energy saving marine waste compactors with electro mechanical drives.

Supplied with a five-year warranty, the new machines feature innnovative "Double-stroke" and "Stay-n-Hold" functions, which together increase compaction by nearly 20%.

A key advantage of Uson marine waste compactors is their electro mechanical drives, which minimize environmental impact for "clean" and "green" vessels. The drives consume much less energy than their hydraulic equivalents, they are quieter in operation and maintenance costs are considerably lower.

The new compactors are based on Uson's well-proven UBP-30S, UBP-40/UBP-80, UMCC and UWC-50 models. Offering valuable new functions, combined with the many benefits of electro mechanical drives, they have been developed by Uson Marine to help customers comply with increasingly stringent rules from IMO regarding the management of waste onboard ships and offshore rigs. 



The dry waste is sorted into fractions and, using Uson marine compactors, its volume can be reduced by more than 80%. This allows storage onboard where space is limited, prior to landing for disposal ashore.

With the new "Double-stroke" function, which is not available in other compactors on the market, the press head is raised prior to the second compaction "stroke", thus temporarily releasing the pressure on the waste. This allows the waste to subside naturally into a more geometrical stack and results in a substantial increase in compaction with the second stroke. 



The "Stay-n-Hold" function eliminates expansion of the waste over time and further increases compaction without consuming energy. It also provides storm protection.