Kep Marine Introduces KEPM-C Marine Computer Series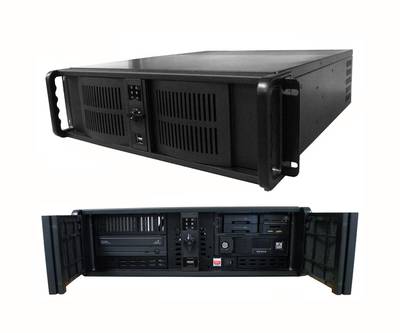 Kessler-Ellis Products (KEP) Marine has announced its new line of groundbreaking marine-grade computers, the KEPM-PC series.
The world's first marine computer to integrate GPS, AIS, satellite weather, an Uninterruptable Power System (UPS), and NMEA 2000 and NMEA0183 interfaces, the KEPM-PC provides full monitoring and control of onboard systems and the ability to locate a vessel in the event of a total power failure. The cutting-edge marine-grade computer series works in conjunction with traditional navigation and vessel monitoring systems, and includes built-in custom marine features that revolutionize safety and performance at sea.
Designed for maximum reliability and high-performance, the KEP Marine KEPM-PC series replaces multiple solutions with a fully customizable standalone system that saves on cost, space and reduces potential points of failure. When equipped with a solid-state hard drive, the computer features no moving parts and can withstand the tremendous stress of the marine environment. In addition, the single wire system further reduces complexity, noise produced and potential need for repair and replacement. The system's built-in on-board power management system provides uninterrupted function in the event of a total power failure due to loss of engines, batteries or generators, and eliminates hard crashes when transferring from vessel to shore power. Exceeding Department of Defense Mil-specifications for moisture, vibration, temperature and particle matter, the KEPM-PC also features isolated ground power to increase protection from lightning strikes.
"Our new KEP Marine KEPM-PC series offers revolutionary marine-centric functions including built-in monitoring, control and communications for the ultimate safety and peace of mind at sea," said Keith Cariani, sales manager, KEP Marine. "Providing boaters with the most advanced and reliable performance on the market, its rugged, perfected design and customizable specifications will exceed all mariners' navigation, communication, surveillance and entertainment needs."
The KEP Marine KEPM-PC computer line consists of six models with extensive performance, power and storage options. All systems are factory-installed with the Windows 7 Pro operating system and equipped with six USB ports; a CD/DVD RW optical drive; VGA, DVI and HDMI outputs for connection to a wide variety of displays; and are compatible with multiple switching devices for easy source selection and RS-232 remote control systems. Standard and optional features include single and dual Intel® Core™ i7/i5/i3 Central Processing Units (CPUs) with speeds up to 3 GHz, 110/240 AC or 9-42 VDC power, 4 to 32 GB of RAM, 500GB to two 2TB hard drive storage options, an additional internal 64 GB solid-state storage drive (SSD) and ultra-rugged, marine-grade aluminum compact 2U or 4U rack mount server choices. In addition, the systems have minimal energy requirements and can be powered by an optional solar powered power supply. All KEP Marine KEPM-PC computer models are protected by a one-year, worldwide, advanced replacement warranty.
KEP Marine KEPM-PC series computers have suggested retail prices starting at US $2,795, and can be purchased from authorized KEP Marine dealers and distributors worldwide.