VSTEP Introduces NAUTIS Port Security Software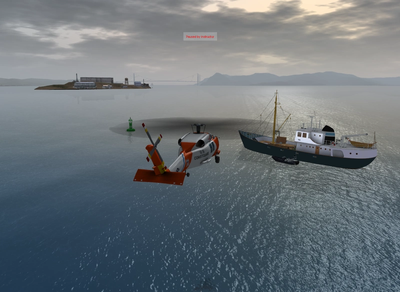 Virtual Training and Simulator developer VSTEP will be demonstrating its new NAUTIS Port Security Awareness simulation software during the Small Vessel Threats Security Conference from 28-29 September in San Francisco.
VSTEP is one of the main conference sponsors and will be present at its conference boot to demonstrate its innovative Security Awareness solutions. During the Conference, VSTEP will present its training products directly related to countering the potential threats from small vessels. These include RescueSim, NAUTIS Naval Task Force and the recently released NAUTIS Port Security Awareness.
NAUTIS Port Security Awareness (Interactive Port Security Simulation is immersive 3D interactive training software which enables port safety personnel to practice tactics, techniques and procedures in response to suspicious activities in ports, both on water and on shore. It is the perfect training tool to enhance required International Maritime Organization (IMO) and CFR 33 required port and facility security training, drills and exercises. NAUTIS Port Security Awareness can be customized for any port worldwide, using specific vessels, and a realistic 3D model of the desired port to guarantee the most immersive and realistic awareness training. NAUTIS Port Security Awareness was nominated for the Safety at Sea International award 2011 and is currently being used by the port of Rotterdam for training of their security personnel. Visit the VSTEP stand at the Small Vessel Threats Security Conference and get a firsthand demonstration of the Port Security Awareness simulator. If you would like to schedule a personal meeting or demonstration with us, please email Capt. Mark Woolley, VSTEP International Business Development Director at mark.woolley@vstepsimulation.com
- For more info about the SVTS Conference, visit svstconference.com
- For more info about NAUTIS and Port Security Awareness visit www.nautissim.com
- For more info about RescueSim visit www.rescuesim.com