Costa Concordia – USCG Assists Investigation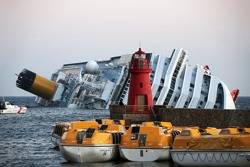 U.S. Coast Guard is helping Italian authorities investigate the Costa Concordia disaster.
Vice Admiral Brian Salerno told a House Committee the USCG is also on guard against safety violations on foreign flagged vessels that use U.S. ports. Salerno said after the Costa Concordia incident, the Coast Guard immediately offered technical expertise and support to the Government of Italy's marine casualty investigation. He added that the Coast Guard's expertise in marine casualty investigations will prove helpful as the investigation into the disaster moves forward.