BSEE: Platform Accident Investigation Underway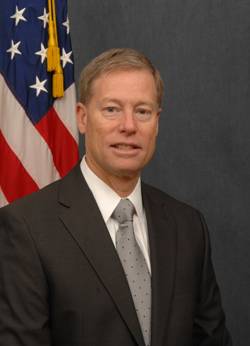 Bureau of Safety and Environmental Enforcement Update on Platform Fire Investigation.
The Bureau of Safety and Environmental Enforcement (BSEE) began an investigation early Friday morning into the explosion and fire aboard a production platform, operated by Black Elk Energy, approximately 18 miles southeast of Grand Isle, La. An investigation team was formed by BSEE shortly after the explosion and fire and is comprised of safety inspectors, engineers, safety management investigators, and law enforcement experts. Inspection of the physical site began early Friday and will continue throughout the investigation. The bureau's immediate priority is ensuring that the operator takes all appropriate steps to make the platform safe for personnel to be aboard, developing a safety plan to govern future activities, preventing possible future pollution from residual oil released during the explosion and fire and securing physical evidence for the investigation. On Monday, the investigation team met with Black Elk Energy personnel on board the facility to outline BSEE's investigation plan which includes the collection and safeguarding of physical evidence, gathering accounts from personnel who were on board the facility at the time of the explosion and fire, and review of documentation surrounding the personnel, safety procedures onboard the facility and operations underway at the time of the explosion. BSEE is also overseeing the securing and clean-up of residual oil accumulations on the facility to prevent any additional pollution.
"BSEE personnel have been working around the clock inspecting the facility, meeting with witnesses and reviewing all available technical documents to ensure that we are able to obtain an accurate representation of what happened on West Delta 32 early Friday morning," said BSEE Director James A. Watson. "When all of the information is collected and analyzed, BSEE will be in a position to decide which enforcement actions are appropriate and more importantly, how BSEE and the offshore industry can learn from this tragic event in order to prevent loss of life and injuries from future accidents."