HB Rentals Major Norway Contract & Fleet Investment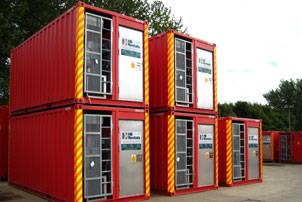 Offshore accommodation specialist HB Rentals has secured a contract for four modules offshore Norway and announced a significant investment in its fleet. HB Rentals has agreed a long-term lease contract with Prosafe to supply four 20 ft by 8 ft A60 Zone II Norsok office modules for the Valhall platform in a $385,600 deal.

The company has invested a further $771,300 in a fleet of brand new 20 ft by 8 ft A60 Zone II Norsok compliant modules for use as offices, laboratories and drilling/well services support cabins.

HB Rentals, which, has operated from Dusavik, Stavanger, for more than 10 years and has manufacturing and distribution hubs in Aberdeen, UK, Broussard, USA and Singapore with additional bases in the Netherlands, the United Arab Emirates, Brazil, Kazakhstan Australia and Africa also has plans to expand the fleet further in 2011.

HB Rentals is the only specialist operating in the UK Continental Shelf, the Caspian, Africa and the Middle East capable of supplying units which meet the latest American Bureau of Shipping (ABS), Safety of Life at Sea (SOLAS) and International Maritime Organisation (IMO) regulations and are fully Det Norske Veritas (DNV) approved.