DFDS Go For Scrubbers With Increased Investment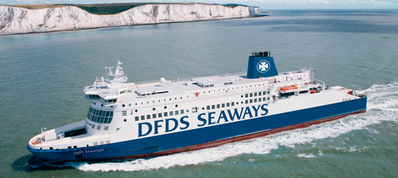 In deciding to invest an additional £34.5 million (DKK 300 Million), DFDS is in the process of investing a total of £46 million (DKK 400million) in new technology that can filter sulphur from ships' exhaust gases. This is a major step in preparing DFDS for the introduction of new environmental regulations in 2015.
On 1, January 2015, new environmental regulations will come into force which will be of crucial significance to the shipping industry in the Baltic Sea, the North Sea, the English Channel and the entire northern-European transportation network. Under these new environmental regulations, ships operating in these areas will only be able to use oil with a maximum of 0.1% sulphur. Such oil is significantly more expensive than oil with 1% sulphur, which is commonly used today. Fuel prices will therefore become much more expensive and subsequently increase sea transport costs.
For these reasons, shipping companies have been working hard to find solutions to this challenge. DFDS has decided to invest £34.5 million (DKK 300 Million) in installing scrubbers in eight more of the company's ships in 2014. A scrubber is an air pollution control device of approx. 70 tons, which can remove sulphur from the exhaust gases produced by ship engines, and the new sulphur regulations allow for alternative solutions that have the same environmental effect as using low sulphur fuel. 


DFDS has previously tested a prototype scrubber on a vessel over a period of several years and will this year complete the installment of the new sulphur removal system on three other ships. Thus 12 of our ships will comply with the new environmental regulation, with a total investment of £46 million (DKK 400million,). The installation of scrubbers on another 10 DFDS ships that are compatible with scrubber systems is also being considered.


CEO Niels Smedegaard of DFDS says: "Society and shipping companies like DFDS have a common interest in improving the environment, while simultaneously ensuring that sea transport does not become unnecessarily expensive, which could lead to an increase in shipments being transported on already congested roads."