Alaska Governor Invites Regional Arctic Investments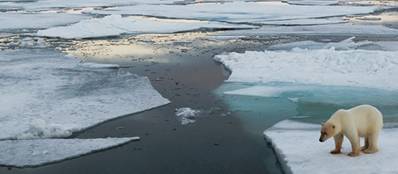 At a global conference on Arctic opportunity, Lt. Governor Mead Treadwell told participants that the Arctic is an emerging market and Alaska is a launch pad for circumpolar investment.
Alaska's $50 billion economy is fiscally stable and economically diverse," Treadwell told an audience of investors, industry representatives, government officials, news media participants and indigenous citizens gathered for the first ever 'Arctic Circle' in Reykjavik, Iceland on Sunday.

"This is a very forward-thinking group, and I am here to remind you all that from ports to pipelines and airships to icebreakers, we have so many places for you to invest – just pick your project," Treadwell told the audience.

Given the rapid pace of Arctic development, Treadwell reminded the audience that Alaska knows a healthy environment is essential to a healthy economy, and has demonstrated a commitment to the care of its lands and resources.

"Alaska sets world standards for sustainability and responsible development – from the management of our fisheries to the development of the Red Dog zinc mine," Treadwell said.

The Arctic Circle is an open assembly for international cooperation on Arctic issues. It is a non-profit organization whose board of directors is led by Alice Rogoff, founder of the Alaska Dispatch and the Arctic Imperative Summit. Other speakers include President Olafur Ragnar Grimsson of Iceland, U.S. Senator Lisa Murkowski, and Scott Minerd, chief global investment officer of Guggenheim Partners.

""We are all stakeholders,"" Treadwell remarked. ""We have all invested ourselves in this place in some way.""