KH Sharp Eye Radar for Italian Coast Guard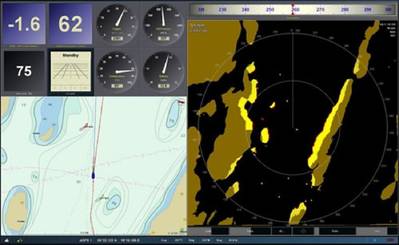 Kelvin Hughes to provide it Surveillance Systems SharpEye™ solid state radar for the Guardia Costiera (Italian Coast Guard).

The first of two multi-purpose vessels has been commissioned from shipbuilders Fincantieri by the General Command of the Port Authority Corp for the Italian Coast Guard. This first Offshore Patrol Vessel – named Luigi Dattilo – was launched in December 2012 at Castellammare di Stabia, Naples.

Kelvin Hughes delivered the first ship set at the end of last year and completed commissioning in May 2013. The company will continue to provide support for a series of sea trials planned over the coming months.

These ships are designed to operate in open seas in particularly bad marine weather conditions and will be used for search and rescue, anti-pollution and fire-fighting missions, and to control illegal immigration. They will also be able to perform complex naval missions for central command.

The scope of Kelvin Hughes' supply includes MantaDigital™ multifunction radar displays, low profile antenna and an I Band (X-Band) magnetron transceiver for navigation purposes. The project also requires an I-band (X-Band) SharpEye™ solid state radar transceiver for surveillance aimed at asymmetric threats and enhanced detection capability of small radar targets, completing the situational awareness capability for the vessel.

Each of the features within the solution combines with SharpEye™ radar to deliver true multi-function capability and situational awareness of complex environments, both in the short range and out to the radar horizon.