Propellor Club of Jacksonville Honors W&O Employee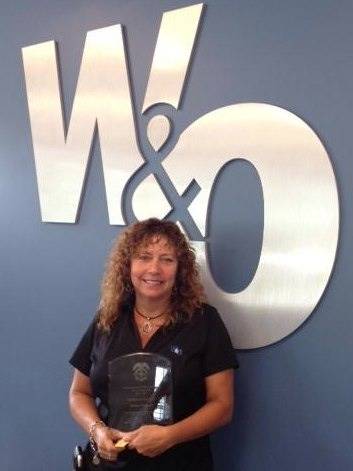 Tammy Emerson awarded Maritime Member of the Year for outstanding contributions to the Propeller Club and the maritime industry
Longtime W&O-employee Tammy Emerson, Senior Outside Sales Representative, for the leading marine equipment supplier, has been recognized as the Propeller Club of Jacksonville's 2011-2012 Maritime Member of the Year. Emerson received this distinction as a result of her commitment to the club and its mission to promote the maritime industry.
"Tammy has been a constant source of energy and was instrumental in the execution of multiple events that brought in new sources of support for our group,"" said Melissa Wilson, President of the Propeller Club of Jacksonville. ""We are privileged to have Tammy as a member, and look forward to the continued growth and success she will contribute to our chapter.""
""Educating the community and establishing connections are key elements that allow our industry to grow and flourish,"" said Emerson. ""In my professional work with W&O and in my involvement with the Propeller Club of Jacksonville, my goal is to expand networking opportunities so business leaders, government officials, students and the community at-large understand the importance ofmaritime commerce.""
Founded in 1975, W&O is one of the world's largest suppliers of pipe, valves, fittings, engineered solutions, valve automation and data management systems for the marine and offshore industries.