Keeping Stuff Cool on 'The Coldest Journey'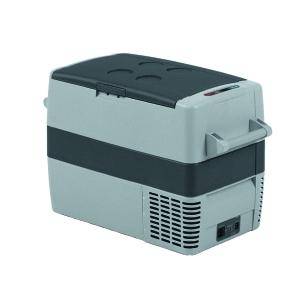 Equipment donated by Dometic Group is playing a vital part in the trans-Antarctic expedition of legendary explorer Sir Ranulph Fiennes.

Described as the last great polar challenge, the adventure will be attempted in almost permanent darkness and in temperatures of around -70°C.

The ship, the SA Agulhas, carrying the expedition members and all the equipment, has left its dock by Tower Bridge to sail down the Thames and on to the ice edge on the Lazarev Sea coast, Queen Maud Land in Eastern Antarctica. On board is Dometic's popular CR50, a 50-litre compressor refrigerator.

The fridge will be used to defrost and store food and will be placed in the living area for the team in a specially designed caboose.

Meanwhile, the CF50 CoolFreeze will play a part in the scientific aspect of the expedition and can be used to store samples for analysis and subsequent research on aspects such as the effects of such extreme temperatures on the human body.

The CF50 compressor cooler and freezer, with CF special electronics for 12/24 volts DC and 100-240 volts AC, has a temperature range of +10°C to -18°C and a capacity of 49 litres.

Mike Smith, Dometic UK Ltd Managing Director, said: "Dometic are very proud to sponsor this multifaceted and worthwhile cause. Having met the team and discussed the challenges ahead, we wish them the best of luck. The two donated Dometic WAECO products, a CR50 Fridge and CF50 Freezer, have important roles to play during this expedition and will be valuable equipment."