Keppel Wins Twin Jackup Rig Order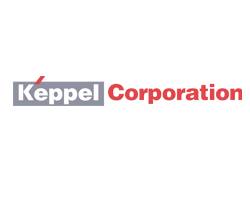 Keppel FELS Limited (Keppel FELS) has secured contracts to build two high-specification KFELS B Class Bigfoot jackup rigs from returning customer Gulf Drilling International Ltd. (q.s.c.) (GDI) of Qatar, worth about US$393 million.

These latest contracts follow closely after Keppel FELS was awarded a newbuild jackup rig contract by one of GDI's Shareholders, Japan Drilling Company, in March this year.

Scheduled for delivery in the third quarters of 2013 and 2014, the two latest rigs mark GDI's first new orders in six years, and will increase the company's jackup fleet count to seven units.

Mr Tong Chong Heong, Chief Executive Officer of Keppel Offshore & Marine Ltd (Keppel O&M) said, "We are pleased to work with GDI again, having successfully delivered two KFELS B Class jackup rigs to them previously. On top of its newbuilding contracts with Keppel FELS, GDI is also upgrading and repairing its rigs at Nakilat-Keppel Offshore & Marine, our joint venture shipyard with Qatar Gas Transport Company.

"Our Near Market, Near Customer strategy enables us to develop a keen understanding of our customers' businesses and tailor products and services to meet their needs. Repeat customers are a vindication of the quality and reliability that Keppel O&M provides, and the effectiveness of its proprietary designs. We look forward to supporting GDI as they expand their offshore fleet and presence in the Middle East."

Customised to GDI's requirements, the new jackup rigs will be designed to operate in the higher ambient temperature of the Middle East. The KFELS B Class Bigfoot is equipped with larger spud cans for reduced bearing pressure and expands its operational coverage in more places, especially areas where soft soil is predominant. GDI's new rigs also feature an enhanced leg design for added robustness. Each rig will have a full 15,000 psi BOP system, 75-feet cantilever outreach and be able to accommodate 150 persons.

Mr Saad Sherida Al-Kaabi, Chairman of GDI said: "The two new hi-tech premium jackup rigs under order from Keppel FELS will be welcome additions to GDI's fleet. They will serve as the cornerstone of an expansion plan that is geared to increasing GDI's share of the Qatar drilling market. GDI is driven to become a key provider of drilling rig services and to be the drilling contractor of choice in Qatar. Our commitment to both safety and performance is unwavering and these new rigs will enhance our ability to perform safely, efficiently and cost effectively. We look forward to receiving a high quality product from Keppel FELS and to continuing our association with them."

Mr Ibrahim J. Al-Othman, Chief Executive Officer of GDI said, "GDI has become the leader of Qatar's drilling market in a matter of just six years. The decision to select Keppel FELS was carefully considered after taking into account factors such as rig design, rig equipment, experience in building jackup rigs, reliability, timing, cost and post construction support. We believe they produce a technically superior rig and we are very pleased to be adding two more of their rigs to our fleet."

Prior to the latest contracts, Keppel FELS had delivered two KFELS B Class jackup rigs, Al-Khor and Al-Zubarah, ahead of schedule, within budget and safely to GDI.

Mr Al-Othman added, "Keppel FELS is our trusted partner as they have proven themselves time and again with high quality projects delivered safely, on time and within budget. We have a win-win relationship with them and the new rigs will enable GDI to expand its premium rig fleet to meet the needs of our customers in the Arabian Gulf promptly and reliably."

The above contracts are not expected to have any material impact on the net tangible assets and earnings per share of Keppel Corporation Limited for the current financial year.

Soruce: http://www.kepcorp.com