Kiel Port Ends Most Successful Cruise Shipping Season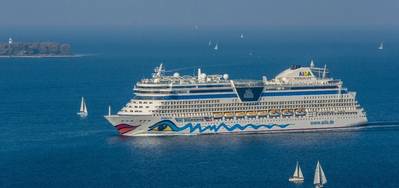 On Sunday October 28th with the visit of the "AIDAbella" Port of Kiel closed its latest cruise shipping season.

This year the port has been visited 166 times by 33 different cruise ships with a combined gross tonnage of more than 11 million. For the first time close to 600,000 cruise ship passengers, 16.4% more than last year, have passed through the port's terminal facilities to end or embark on cruises.

Dr Dirk Claus, Managing Director of the Port of Kiel(Seehafen Kiel GmbH & Co. KG) said: "We have posted a good result and continue to invest in the expansion of our infrastructures for passenger and baggage handling as well as in the protection of the environment."

Already this season a new hall for baggage handling has been completed in the Ostuferhafen and work is now in full swing at the Ostseekai Terminal on the construction of a second passenger handling terminal, said the release.

It said that Kiel has set itself an ambitious time-table and will take the new nine million Euro terminal building into operation as early as 2019. Following that, construction will begin on the first DIN-certified, shore-based power supply facility for cruise ships.

The investment, totalling more than 20 million Euros overall, will further increase the attractiveness of the Port of Kiel. "We will continue to grow", said Dirk Claus."Cruises in northern Europe are in much demand and always attract top passenger numbers."

The 2018 cruise shipping season in Kiel was marked by numerous highlights. One of them was the visit of TUI Cruises' latest new building the "Mein Schiff 1", which visited the fiord and ended her maiden voyage at the Ostseekai Terminal.

The biggest ship to call was the 139,000 GT "MSC Preziosa", which undertook 20 Baltic and Nordic cruises from Kiel. The Fiord's most frequent visitors were the ships of AIDA Cruises, five of which were based in Kiel for the first time.