Kiessling Joins ACB Board of Directors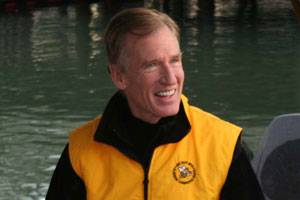 Aluminum Chambered Boats (ACB), Inc., of Bellingham, Wa,. added Dr. Bruce J. Kiessling, M.D. to its Board of Directors. "Over the past 10 years, ACB has worked diligently to build a dedicated team of top professionals with a goal to create a superior company offering the safest, toughest boats on the water. Dr. Kiessling will be an integral part of this team," comments Larry Wieber, Founder/CEO.

"During my recent experience purchasing an ACB, I recognized the unwavering commitment to product excellence and superior customer service ACB offers, and I am proud to become part of the diverse panel that makes up the Board of Directors", said Kiessling.

Dr. Kiessling brings to the table a proven track record building successful businesses in several fields including retail franchise stores, construction and land development, and mining 'sugar gold'. Dr. Kiessling is on several boards including the Robert Wood consultant board of Premera, and is recognized for his numerous community service awards. He is presently a member of the Alaska legislature committee for workman's compensation reform and is medical director/owner of the largest primary care group practice in Alaska, with four clinics, over 100 employees and 20 practitioners. Dr. Kiessling is a well known speaker and has a weekly radio program on KENI A.M. radio. With Kiessling's diverse business background and exceptional professionalism he will be a key contributor to ACB's growth and continued success.