Kongsberg Delivers HOSS Camera to the US Navy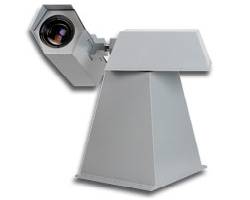 Following extensive product development and factory and sea trials, Kongsberg Maritime have successfully delivered the first of its new generation of innovative ultra low light cameras to the US Navy, via Naval Air Systems Command (NAVAIR), for use within the existing Kongsberg supplied Helicopter Operations Surveillance System (HOSS) for amphibious class ships.

The new high resolution camera is a drop-in replacement for the previous generation HOSS camera, allowing for a cost-effective and seamless system performance upgrade.

Featuring significant advances in core imaging sensor technology and packaged for the harshest naval environments, the camera provides a performance step change in affordable low-light shipboard surveillance.

Performance improvements include: increased camera light sensitivity, image contrast and a wider dynamic range, which results in improved image quality and range performance even in extremely low-light night time conditions. The camera also features a 10 times optical zoom lens, sealed nitrogen purged aluminium housing and thermostatically controlled window heater.
Source: Kongsberg