Kongsberg Debut Naval Training Simulator at Florida Expo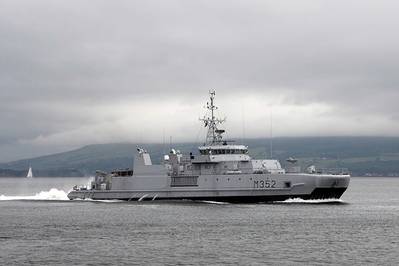 Kongsberg debut its latest integrated naval training solution at I/ITSEC 2012 Show in Orlando, Florida.

Proteus Interact (Integrated Naval Training Environment for Resource management And Crew Teamwork) is a joint development between the simulation and training departments of Kongsberg, and is the first solution designed to offer fully integrated naval training for complex multi-skills, team and force-level integrated naval scenarios.

It uses a low-risk high level architecture (HLA) to create a federation of Kongsberg Proteus naval training solutions and Polaris Ship Bridge Simulators. By combining these two class-leading families of trainers, Kongsberg has created a scalable training solution based on a common, low-risk, cost-effective software family to provide a stable simulation environment.

For the first time, the technology connects together the bridge and CIC teams with crew-served weapon operators, lookouts, cooperating vessels, helicopters, aircraft, UAVs, threats and traffic ships that all operate in a common scenario. Individual Polaris and Proteus systems can still be used as part-task trainers as required to teach basic operator and team skills or, using Proteus Interact, federated to create a powerful training environment for the whole crew and its cooperating assets, all in real-time.

Proteus software is already used in the Royal Norwegian Navy's Ula Class submarine Command Team Trainer (CTT), and is to be used as the basis of the Royal Australian Navy's (RAN) latest Hobart Class AEGIS Destroyer CTT.