Langeland New MD of L-3 Valmarine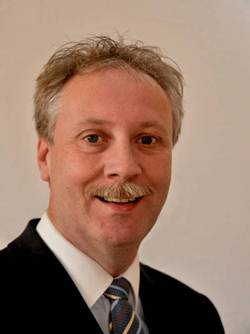 L-3 Valmarine appointed Finn Inge Langeland as its managing director. He will report directly to Klaus Lorenz, vice president of European Operations for L-3 Marine & Power Systems. Mr. Langeland succeeds Ingvald Løvdal, who will manage the Marine Navigation division at L-3 Valmarine.
Mr. Langeland has more than 15 years of operational management experience in the marine automation market. Prior to joining L-3, he served as the head of hardware and software development at Bjørge Marine Automation. From 2007 to 2010, he served as its managing director and contributed significantly to the development of the company's worldwide activities.
Located in Drammen, Norway, L-3 Valmarine, a division of L-3 Marine & Power Systems, has branch offices in Tampere, Finland, and Bergen, Norway, with representatives in Italy, France, Singapore, the U.S., China and Korea. With a focus on the cruise ship market, L-3 Valmarine is a major supplier of automation and navigation systems for advanced vessels worldwide. To learn more about L-3 Valmarine, please visit the company's website at www.L-3com.com/Valmarine.