China's Largest Cruise Ship Set for Maiden Voyage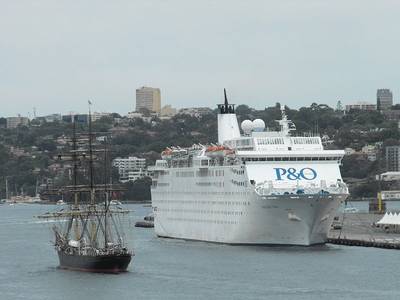 HNA Tourism Cruise & Yacht Management unveils mainland China's largest cruise ship 'Henna'.

The Henna previously P&O Cruises' Pacific Sun, has a length of 223m, a width of 31m and 739 rooms for 1,965 passengers, and will make its debut on the Sanya-Ha Long Bay-Da Nang route.

Cruise route planning is mainly based on short-term needs and short distance tours, with Sanya and Tianjin serving as home ports and Vietnam and South Korea as destinations.

Mr. Zhang Hao, President of HNA Tourism Cruise and Yacht Management, said, "The cruise industry has great potential while the market is anticipated to be quite large. It is just starting out but is developing at a rapid speed in mainland China, including ancillary facilities and port construction."

Since 1980, annual cruise industry growth rate has reached 8.2%, which much stronger than the international tourism industry's 4% growth rate. In 2011, Mainland China received 262 international cruise ships, an increase of 17.5% year on year, and 504,582 cruise traveler arrivals. The global cruise market is shifting its focus to the Orient, among which China and surrounding areas will enjoy the fastest development.