VARD's Largest Single Vessel Order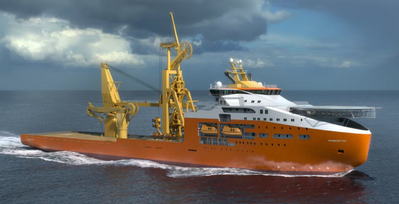 Construction for One Offshore Subsea Construction Vessel for Solstad Offshore Made Effective.

Vard Holdings Limited is pleased to confirm that the contract for the design and construction of a large Offshore Subsea Construction Vessel (OSCV) has been made effective. The contract is the largest single vessel order in VARD's history. The contract value has already been included in the new order intake and order book values reported at the end of 1Q 2014.

The vessel is of VARD 3 19 design, developed by Vard Design in Ålesund. The hull of the vessel will be built at Vard Tulcea in Romania, while outfitting will take place at Vard Brattvaag in Norway. Delivery of the vessel is scheduled for 2Q 2016.