Water in Fuel Sensor Launched by Gems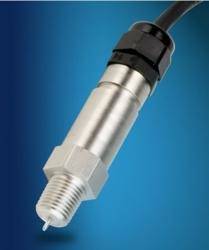 Gems Sensors & Controls launch of the WIF-1250, a no-moving-parts device to detect presence of water in fuel.
US manufacturer Gems® Sensors & Controls™ (Gems), a provider of liquid level, pressure, and flow sensors, miniature solenoid valves, and fluidic systems launch a new conductivity based sensor to detect the presence of water in fuel and lubricating oil within a broad range of applications.
The WIF-1250 is specifically designed to detect the presence of water in fuel. It is also ideal for use with fuel filters, and in compressor crank cases to determine if water is present in the lubricating oil. Based on reliable conductivity technology, WIF-1250 sensors are built from robust nickel plated steel for compatibility with temperatures up to 257°F (125°C), and are suited for the most challenging environments or applications. The compact sensor is an affordable solution that is easy to install and can be mounted in any position.
The WIF-1250 is a solid state reliable solution that contains integral, high-temperature-rated electronics that generate an alternating voltage to a probe tip. The presence of water completes the circuit which, in turn, changes the condition of the transistor output.
Output options vary and can be used to actuate relays, indicator lights or LEDs, as well as to interface with CMOS/TTL logic, PLCs or microprocessors. Product approvals include CE and RoHs, and sensors are available in 1/4" NPT and M12 mountings for applications around the world.