OW Bunker Launches Free iPhone App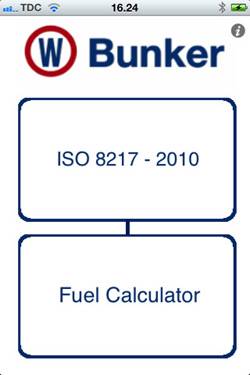 OW Bunker, a supplier and trader of marine fuel, has announced the launch of a free application for the Apple iPhone and iPod Touch. This app, the first ever from a bunker supplier and the first for the marine fuel market, currently contains ISO8217-2010 fuel standards data and a fuel calculator, with more features coming soon. It can be downloaded now from Apple's App store.

The app, which complies to ISO8217-2010 standards for residual and distillate marine fuel, features a fuel calculator designed to measure Specific Energy content, the CCAI (Calculated Carbon Aromatic Index) Number, the Viscosity Index and the Volume Correction Factor (VCF). All four calculations are essential for those working with marine fuels. For example, Specific Energy is important for the economical operation of a vessel and CCAI is particularly relevant for medium speed engines, as even ISO8217-compliant fuel can cause difficulties if the CCAI - the ignition properties of the fuel - is too high.